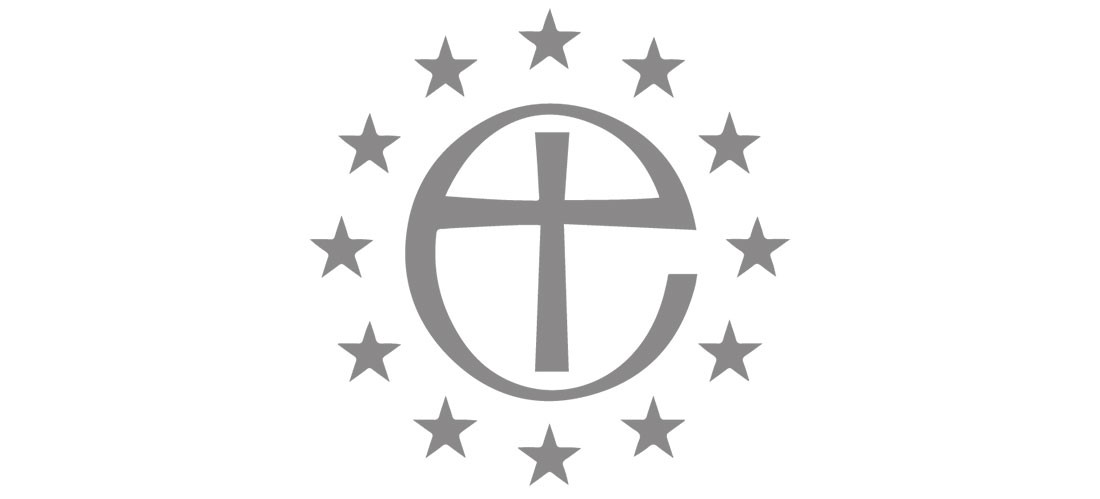 Second Sunday in Lent
Reader Mrs Sherry Angelis
"Get behind me, Satan!"            Certainly, these are extremely harsh words coming from the lips of Christ Himself, especially when the recipient is Peter, one of the Lord's closest disciples and one of the first building stones from which the Church itself is to be built.  Earlier, this disciple even boldly declares to his master, "You are the Messiah!"  Thus, Christ's shocking command must have struck Peter to his very soul, since Satan is pure Evil and the supreme enemy of our most Holy God.
To better understand the situation, we take a closer look at what is going on, starting with the Lord's words with which He begins to teach His disciples that, basically, He must suffer greatly, be rejected by the religious leaders and be killed, and after 3 days rise again.  Now this is where Peter loses it!!   The Messiah, for whom the Jews have so long awaited, is the chosen One of God, His Anointed, the King, the Conqueror, not a common criminal to be horrifically killed.  Therefore, he takes Jesus aside to rebuke Him.
Jesus, however, does not quietly tell him that what Peter has spoken is completely inappropriate, but He strongly rebukes him in front of the other disciples.  Christ immediately lets Peter and the others know, in no uncertain terms, that their mindset is all wrong!  Henceforth, the disciples must think along the lines of the Divine Will, of God's plans and not those of man.  While most assuredly, Jesus is the true Messiah, God's final agent to save the world, His conception of the Kingdom and His role in it departs in many ways from what the Jews are expecting.
Further on, Jesus calls the crowd with His disciples and plainly tells them that to be His followers "they must deny themselves and take up their cross and follow Him." This statement is multi-layered and deserves an explanation.  His use of 'deny' and 'cross' are two difficult words for a person to face.  'Deny' is appallingly sharp and clear.  Jesus, though, does not merely imply refusing to give things to ourselves, like abstaining from special luxuries and delights.  The denial of 'self' is much deeper.  The Lord expects us to make our denial not an end, but a means, in the Kingdom of God.  It is subordinating the clamoring 'ego'  always preoccupied with 'me,' 'I,' and 'mine.'  Denying self is not for the sake of denial but for the sake of Christ, for His Gospel, for the sake of putting the 'self' into His cause.
At this point, for a few minutes, let us imagine we are actually part of that crowd listening to Jesus.  When we consider His statement that to follow Him we must take up our cross, what is our first reaction?  Is there a picture forming in our minds?  Perhaps we are vividly recalling the large number of terrified people that we have seen taking up such very heavy wooden crosses and carrying them out of the city.  These people are being forced to go to a place where the Roman soldiers will crucify them, with huge nails pounded into their hands and feet, as they hang for hours until they die upon the crosses they have carried.
There is no question that most of those gathered around us within this scene will quickly leave and gladly return to their daily lives.  For those of us, the blessed ones, who do remain, we heed Jesus' words that 'those who lose their life for my sake and for the sake of the Gospel, will save it,' and we believe Him and trust in Him; thus, we will each take up our cross as Christ's earliest disciples.  With our choice, we will take upon ourselves the burdens of other lives, of putting ourselves without reservation at the service of Jesus in preparing a way for the Kingdom of God, of putting ourselves in the struggle against evil, whatever the cost.
Down through the centuries, uncountable Christians, with awesome faith, have been martyred in truly barbaric ways because of their beliefs.  Historically, death on a cross is rare for them, but there are some notable cases: for example, Christians in Rome are enduring savage persecution under the Emperor Nero in the aftermath of the great fire in 64 A.D.  Nero blames the followers of Christ for the fire (which, of course, was his own doing), and consequently crucifies a number of them in his own garden; also, at around this time, another crucifixion of one particular man should stand out in our memories, and I am sure you know who he is.  Peter is crucified in Rome.  We are told that he wants to die the Lord's death, but not feeling worthy, he requests to be hung upside down – which he is.
Undoubtedly, in attempting to make the specific point that Christianity is not the true religion of mankind, there have been sporadic crucifixions in the past, the majority of which we will never know the details.  There is, though, the documentation of  26 Christians being crucified in Japan in 1597; and, more recently, the Islamic State, creating havoc in Syria and Iraq, have mercilessly crucified Christians.  Often, such horrendous  scenes are posted online for the world to see and be shocked and terrorized.
Nowadays, many people speak of calamity as  a cross that they must bear, of sorrow or loss as a cross, and even their own short- comings of temperament, disposition, uncontrolled anger, impatience, hypersensitivity, and more are considered crosses to bear.  None of these has anything to do with the cross of Christ or the one He asks His believers to bear.  We, as true believers, must spread His Gospel, and show, by our best example, how perfect it will be in God's Kingdom.  When we do this, others will want to be saved and join us.
As we stand on the strong, broad shoulders of the multitude of Saints and Martyrs who have gone before us, we share with them the tremendous faith of Abraham –  a priceless faith that encourages and enables us to take up our cross as well.  In so  doing, we continue to do the Lord's work in this inconceivably chaotic world.  After all, as Christians, it is our vocation, our calling, and a blessed, glorious one it is!!
In closing, we hear from  St. Paul's letter to the Philippians:
"Do nothing from selfish ambition or conceit, but in humility regard others as better than yourselves.  Let each of you look not to your own interests but to the interests of others.  Let the same mind be in you that was in Christ Jesus."
With this poignant advice, we need to ask ourselves:  "Are we ready for the Lord's  incredible challenge?"   Looking around me, I feel certain that we are!!