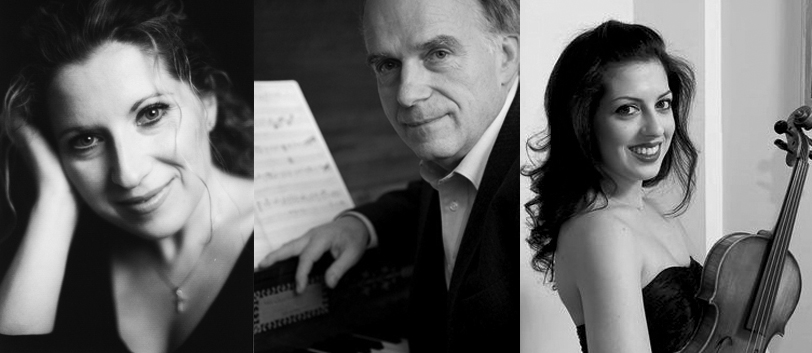 Organ, violin and voice in exultation at St. Paul's
The 13th season of the Spring Organ Series comes to a close with an impressive interplay of organ, violin and voice in a concert held at St. Paul's, Philellinon 27 & Amalias Avenue, on the 25th April at 8:30pm. Organised by specs 'n' arts under the artistic direction of Christina Antoniadou, the entrance fee is €10 (students €8). Tickets are also available online via www.ticketservices.gr, or can be booked by calling 210.723.45.67.
Crowned with the EFFE Label for contributing to the development of community and creativity within Europe, the 2016 Spring Organ Series closes with the musical marriage of organ, violin and voice.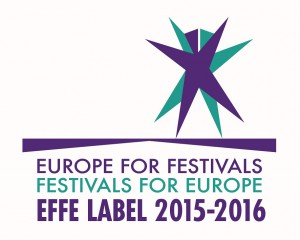 Organist Johannes Geffert, violinist Dimitra Triantafyllou and soprano Siranous Tsalikian will perform works by two of the most magnificent composers of all times, Georg Friedrich Handel and Johann Sebastian Bach. The programme includes excerpts from Handel's oratorio "Messiah", as well as solos for organ and for violin by Bach, offering the audience the opportunity to (re)discover well-loved works in the exceptional venue of St. Paul's, renowned for its excellent acoustics.
An accomplished German organist who studied under Michael Schneider and Nicolas Kynaston, Johannes Geffert is also a professor and head of the Department of Protestant Church Music at Cologne's State Conservatory of Music and Dance. The son of an acclaimed organist and director of church music, Johannes Geffert has music in his blood, a fact that shows through when he plays the organ and which explains his impressive track record as teacher, performer, festival director, music consultant and author, as well as his position as honorary vice-president of the Incorporated Association of Organists.
Soprano Siranous Tsalikian is an acclaimed soloist with a repertoire that includes over thirty roles in operas, operettas and musicals. After graduating from the New Conservatory of Thessaloniki, she completed her studies at the Vienna Academy's School of Opera under Eleni Carruso, Edith Mathis and Curt Malm, she was a permanent soloist at the Theatre of Dessau (Germany) and also collaborated with the Vienna Volksopera. In Greece, her performances include such venues as the Athens Megaron (Concert Hall), the Greek National Opera and the Municipal Opera of Thessaloniki, as well as the Dimitria and Patmos annual festivals.
As a former member of the European Youth Orchestra, violinist Dimitra Triantafyllou toured in Europe and the United States before joining the Athens State Orchestra and the orchestra of the Greek National Opera. Since 2011, she is also member of the Palestine National Orchestra, where she simultaneously holds the position of violin tutor, and as of 2012 a founder of the Galan Trio.
The interplay and complicity between the three performers and the combination of the their particular voices, human and instrumental, promise to bring the 13th season of the Spring Organ Series held every year at St. Paul's to an impressive close…