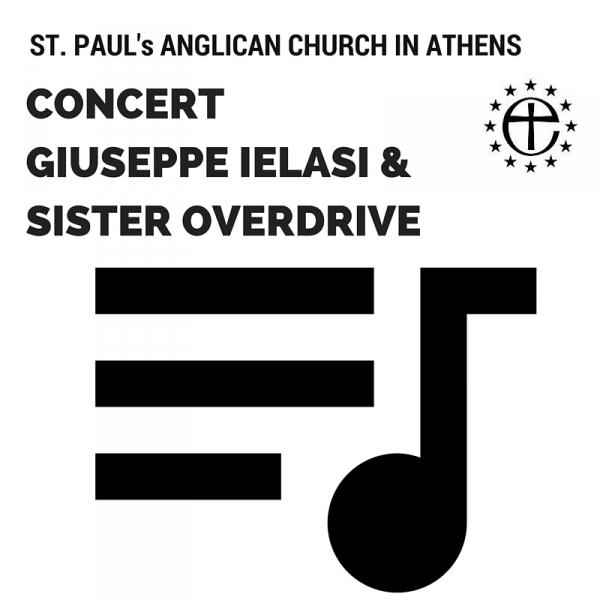 Electro-acoustic music at St. Paul's
On Friday 11th December, at 9:30pm, a two-part performance of electro-acoustic music is being held at St. Paul's Church, Philellinon 27 and Amalias Avenue, featuring Sister Overdrive and Giuseppe Ielasi. Entrance fee: € 12. For further information, please contact Jennifer Dovellou on 211.40.48.177 or 6950.561.273.
The performance will open with Sister Overdrive (the alias of musician Yiannis Kotsonis in his solo experiments), who will perform 'The Shape of Failures Past', a musical collage combining excerpts from old vinyl records, discarded tapes and field recordings together with free-fotm improvisation, the whole forming a multi-layered soundscape with unexpected twists. Like rummaging in an untidy drawer, fragments of melody, pieces of rhythm, flecks of silence and echoes come forth composing a narration of the past that settles itself firmly in the future. In other words, it is sonorous aesthetic adventure hailed as a musical expression of the Dada mouvement.
No stranger to Athenian audiences, Milan-based Giuseppe Ielasi will follow suit with a site-specific performance, further exploring his approach of sound as a form of sculpture, which defines and modifies real and virtual spaces. A musician of the musique concrète genre (a form of electroacoustic music made in part from acousmatic sound, or sound without an apparent originating cause), he will offer a live set inspired by the wish to alter our perception of the surrounding space through a complex equation of beats, soundscapes and ideas -mellifluous and harmonious, jarring and hypnotic- that stress the potential of space within sound.