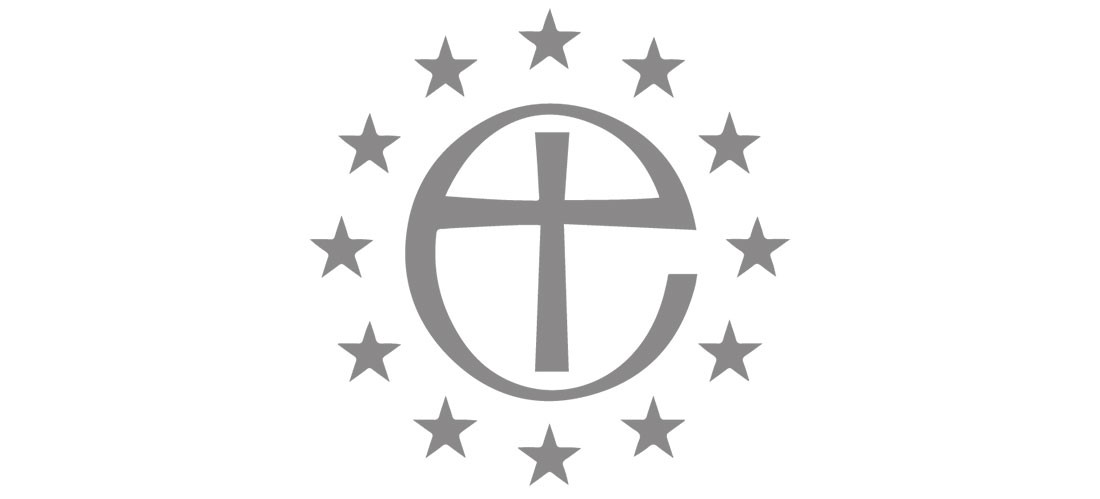 Easter Sunday 2019 – Third of THREE SERMONS PREACHED BY THE REVD. CANON COLIN WILLIAMS – EX ARCHDEACON OF THE DIOCESE IN EUROPE
These last weeks have been a bit nostalgic for me.  I have stepped down from my role as Archdeacon within the Diocese in Europe.  At various points I've been asked what are the things I most remember about my time as Archdeacon here.  And each time I've been asked that I've looked back to a March Tuesday in 2016 when I headed from Frankfurt where I live to Brussels for the day.
I set out on the train from Frankfurt at around 6.30.  It was 9.40 on Tuesday morning when I first realised something was wrong.  I had got up early that morning to catch the 6.30 train from Frankfurt to Brussels.  I had been invited  to preach at the service which was takes place during Holy Week every year  at the Church of England's cathedral in Brussels .  It's a service  at which clergy renew their ordination promises and Holy Oils are blessed. Clergy and laity were coming from all over Northern Europe to be part of the service.
Before I set out , I had updated the status on my FB page to say that I was on my way to Brussels to preach the sermon at this service.  At 9.40 I checked FB on my Smartphone to see if there were any updates.  Someone had commented on my status that I was going to preach in Brussels to say that he was praying for the people of Brussels. Cheeky so and so I thought – praying for the people on whom I was going to inflict my sermon. But then I realised that there might be more to this than met the eye.  So I logged on to the BBC news site.  – where news was emerging of explosions at Brussels Airport – and it was already clear that my day in Brussels was going to look rather different than I had imagined.
I arrived at Brussels Midi station and took the decision that I would be best setting out on foot rather than getting on to the Metro as I normally did.  As well I did.   Because in fact, unknown to me, just as I was making that decision a bomb went off further along the Metro.  And so as I walked from the station to the Cathedral, the city began to close around me.  Entrances to the Metro were taped off.  The streets became increasingly empty of traffic.  Shops closed down.
As I arrived at the Cathedral messages were coming through to say that those coming from Helsinki, Copenhagen, London were being turned back. And the thought did go through our mind too that on a day of terrorist action it wasn't inconceivable that the terrorist might have their eyes too on an English pro-Cathedral.
But we went ahead.  Other clergy had made it – from France, Switzerland. Germany, Britain, Netherlands; and so with depleted numbers we went ahead.  How right that decision was became increasingly apparent. As the Eucharist unfolded, sirens sounded almost continuously from outside in the street  and helicopters flew noisily overhead.  In that context, standing together at Christ's Table seemed a real act of defiance.  As the Eucharist unfolded further , we came forward to light candles to assert the presence among us of  Him whom no darkness can overcome.  And together  we committed ourselves to service of Christ and His Church in good times and in bad.
And that is a good service for me to recall on this Easter morning and any Easter morning.  Because on this day of all days we remember that for Jesus Christ death and destruction do not have the last word.  That  the desolation of the Cross and the Tomb could not overcome him, could not overcome God's purposes in him.   That from darkness and death he brought  new life new hope for us all and for our world.  The promise that God's will for his world and for all of us who live in it is that death and destruction will not have the last world that life. The new risen life which emerged from the tomb in the first Easter Day is his will for us and for his whole world.
I am going to end this sermon shortly by reading from a poem called 'Welcome to the Real World'.  I will do that because In this Holy Week of all weeks, on this day of all days,  the Church has asserted and asserts boldly and proudly that death and destruction cannot have the last word.  For we remember that the world that everyone thinks is the real world, the world which is so valued by many people around us as the real world, just does not hold water.
And so for us around that altar in Brussels, the real world, the world as God intends it to be,  was not characterised by bombs and acts of violence, but by men and women coming together to find  that in the midst of explosions and terror Jesus was  coming to meet  them in bread and wine.  For us around that altar that lunchtime, the real world was not about  a world  in which God was absent and denied, but about a world in which God comes and stands among us  feeds us with his real life in bread and in wine, engages lovingly with our lives. Casts out fear.
That one experience of worship – albeit very powerfully – has spoken  again this year for all that we have been about as we have  come together to worship in Holy Week.  In our worship of Holy Week,  the real world  -the world of God's Kingdom of hope and revealed in the rising again of Jesus from the dead – has  kept on  breaking in through our time together  and through  our worship so that we can again and again see –  what so many hold to be the real world is nothing more than a shoddy imitation.
On Maundy Thursday feet were  washed – as a sign that, in the world which Christ shows us to be the real world, the world it was made to be – in that world our lives are enriched and strengthened by discovering that it is when we serve each other and serve God that we are most alive.
On  Good Friday too, Jesus pointed us to the real world.  Not to a world in which death and destruction have the last word.  No  to the real world – a world in which death and destruction cannot have the last word – because on the Cross God in Jesus Christ has looked them in the face and faced them down  – and overcome them with a love stronger than death.  Just as those Parisians faced it down on Monday evening might by kneeling and singing in their hope filled response to the destruction of Notre Dame by fire.
And as the Easter fire  burns in our church at Eastertide. It lights  up for us what Christ shows us to the real world.  Not the world many would have it to be – a world where the darkness is too deep for God in Jesus Christ  – but a world in which the light of  Christ  has  shone – shines still – and cannot be overcome and extinguished – even by nail bombs and kalishnakov rifles
Holy Week and supremely this feast of Easter Day.  They point us to the truth that the world which God has made ready for us to live in – right here – right now- is a different – richer- more exciting world than most have recognised – one in which we find our true joy in living not first and foremost for ourselves but for our neighbours and for God – that if we live lives like that then that is living indeed.  And God in the rising again of Jesus Christ from the dead has shown us what the real world looks like – a world which is more exciting to live in than the world we thought  we were living in – because it is a world in which the possibilities for loving and healing and reconciling are endless – if only we will work with him to bring that world about .  On the cross and in the Tomb he showed that love will have the last word.  He calls is to work with him to make that happen .
For those who encountered Jesus on the first Easter Day and in the day that followed, their lives were never going to be the same again. Jesus drew them into the adventure of discovering what it is to let this Risen power revealed in that tomb  extend their horizons develop our understanding of what it is to be a human fully alive.
Here is how the present day Anglican poet Godfrey Rust extends his invitation to the real world – characterised by love….
Love isn't what you fall in.
It's what pulls you out
of what you fall in.
Love isn't a good feeling.
Love is doing good when you're feeling bad.
Love means hanging in
when everyone else shrugs their shoulders
and goes off to McDonalds.
Love means taking the knocks
and coming back to try to make things better.
Love hurts.
It's its way of telling you that you're alive.
And the funny thing is that after all
Love does feel good.
People say love is weak.
But love is tougher than hate.
Hating's easy. Most of us have a gift for it.
But love counts to ten while hate slams the door.
Love says you where Hate says me.
Love is the strongest weapon known to mankind.
Other weapons blow people up.
Only love puts them back together again.
And everything that seems real,
that looks smart, that feels good, has a sell-by date.
But love has no sell-by date.
Love is Long Life. Love is the ultimate preservative.
I don't know too much about love
but I know a man who does, up there on the cross loving us to death.
Love is the key  to the door of the place he's prepared for you in the kingdom of God.
If you're beginning to understand that then welcome to the real world.