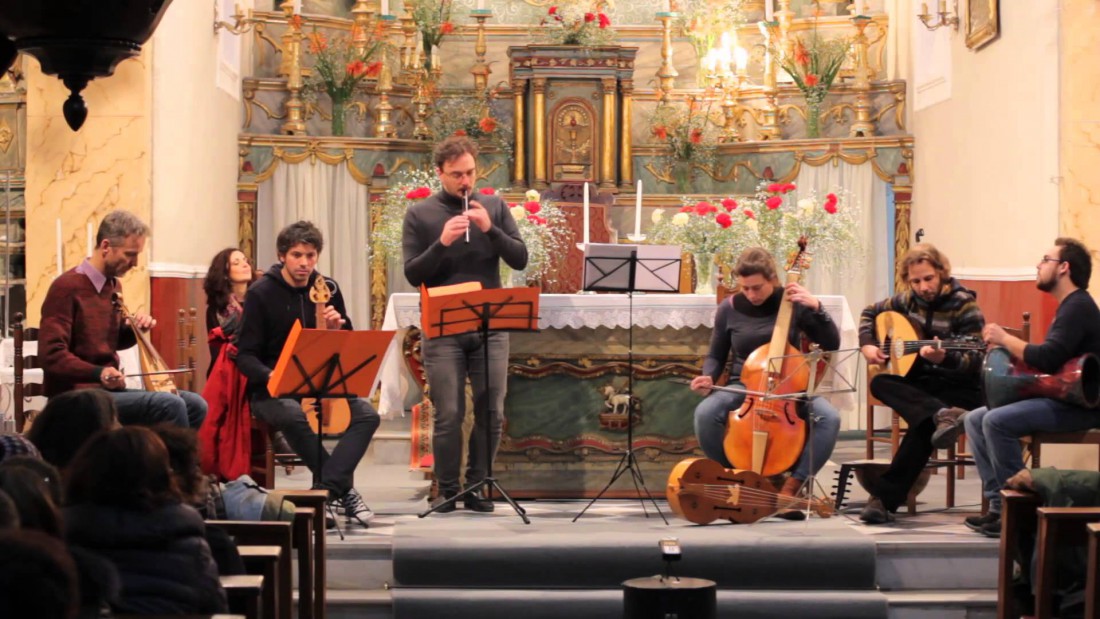 Early Music Festival: "Medieval Tales" through song & music
A medley of German medieval songs is the theme of the second concert of the Early Music Festival hosted by St. Paul's, to be held on Friday 14th October at 8:30pm. Proposed by the Ex Silentio Ensemble under the artistic direction of flutist Dimitris Koundouras, the concert is organised by specs 'n' arts and the entrance fee is € 10. Tickets are also available online via www.ticketservices.gr, or can be booked by calling 210.723.45.67.
The Ex Silentio Ensemble return to St. Paul's together with Tobias Schlierf (song, wheel vielle, harp, gemshorn) and, with Dimitris Kountouras (medieval flutes) and Electra Eliadou (vielle), will perform folk songs and songs of troubadours from the Middle Ages. Conceived to highlight the rich repertoire of medieval music in Germany, the performers promise to transport their audience across time and space, creating a unique ambience thanks to the excellent acoustics of St. Paul's Anglican Church.
Ex Silentio was founded in 2001 by Dimitris Koundouras and Markellos Chryssikopoulos. Varying from two and up to seven musicians, it is one of the few Greek ensembles specializing in early music and historical performance practice and already has a reputation for excellency, both in Greece and abroad, with well-attended concerts in Germany, Italy, Holland and Austria.
The ensemble performs regularly at St. Paul's, namely in the context of the Early Music Festival – which has been selected to receive the EFFE-Europe for Festivals, Festivals for Europe Label. So this is a night to mark in your diaries and make every effort to attend!