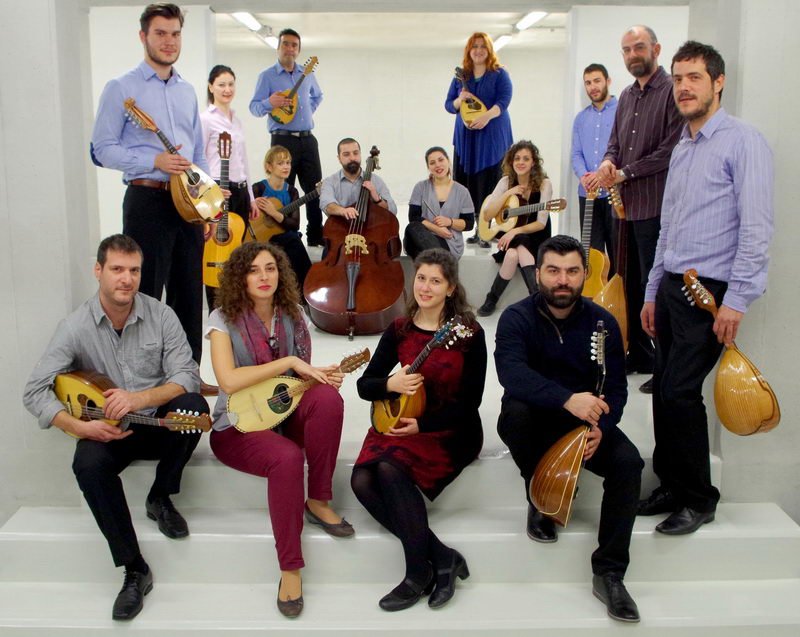 "Contemporary Fragments" by the Athenian Mandolin & Guitar Orchestra
The Athenian Mandolin & Guitar Orchestra is giving a concert of "Contemporary Fragments" on the 30th June, at 9pm, at St. Paul's Anglican Church, Philellinon 27 & Amalias Avenue (metro: Syntagma). Organised by specs 'n' arts, the entrance fee is €12 (students €10). Tickets are also available online via www.ticketservices.gr, or can be booked by calling 210.723.45.67.
Reviving the old Athenian tradition of plucked-string ensembles, the Athenian Mandolin & Guitar Orchestra is the contemporary expression of the historic Athinaiki Mandolinata Nikolaos Lavdas, dissolved in 1940 after its founder's demise. Drawing upon the latter's archives and repertoire, it has broadened its horizons with contemporary pieces and influences from other musical genres.
Thus, for instance, a sinfonia composed by Victor Kioulafidis inspired by Mendelssohn's Italian Symphony, or a jazz-inspired approach of Bach's prelude and fugue by Claudio Mandonico.
Under the musical direction of Katia Molfessi, a mosaic of sounds from across Europe and blending old and new will fill St. Paul's on the 30th June proving that, contrary to popular belief, plucked-string orchestras do not belong to an era long past of ambient romanticism. The repertoire proposed by the Athenian Mandolin & guitar Orchestra in the context of the Musical Moments at St. Paul's is alive, vibrant, at times rousing and at others with a dreamlike quality. A "musical moment", in fact, that you won't want to miss.