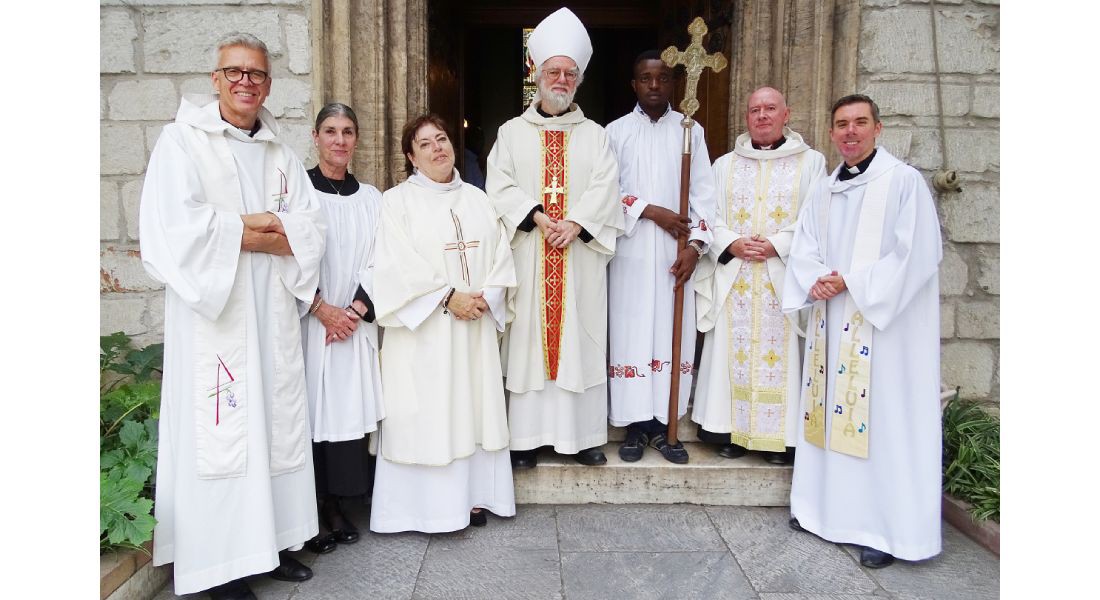 Fr L W Doolan
They say 'lightning doesn't strike twice'. Open for debate, I think.  A few years ago I had the privilege of preaching at St. Mary's Anglican Cathedral in the centre of Kuala Lumpur in Malaysia.  The preacher the Sunday before my preaching engagement was none other than one Rowan Williams, Archbishop of Canterbury. Follow that.
Well I find that I am in the same situation again. Bishop Rowan Williams preached here last Sunday, so I find myself in a somewhat unenviable situation again. 'Lightning doesn't strike twice'.  If I put a positive spin on this, I could be grateful to Rowan Williams as my 'warm up' guy.
Bishop Rowan was with us in Athens for 5 days, and we had a varied programme, a programme devised by me to exploit the world-wide prestige of this man, and the esteem with which he is held by the Orthodox Church here in Greece.
He arrived last Saturday night and stayed at the Residence of the British Ambassador. Sunday was set aside for a St. Paul's focus, with him presiding and preaching at the morning Liturgy, followed by a wonderful church brunch served in our garden – thank you to all who organised this brunch, or who served food, moved tables, cleared away, and brought food to share.
After an afternoon rest we were back to St. Paul's for Choral Evensong with the Schola Cantorum choir which Bishop Rowan thoroughly enjoyed, and we popped into Plaka to have a drink with the young singers.