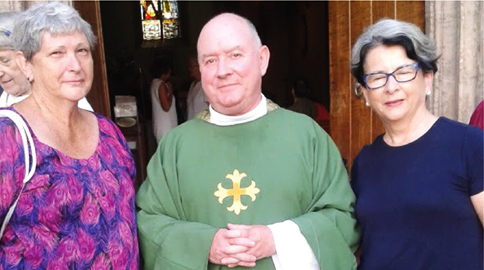 Canon Leonard Doolan in Athens
FOR THE FIRST two Sundays of September 2015, we welcomed to St Paul's the Rev. Canon Leοnard Doolan, vicar of Cirencester, in Gloucester, whilst Fr Malcolm and Olga took a well-earned break from parish duties.
Fr Doolan is no stranger to St Paul's; in fact, he is an old friend having been the Chaplain to the Athens 2004 Olympic Games.
We very much enjoyed Fr Doolan's sermons – especially the one on Sunday, 13th September, when his opening remark "How do you eat an elephant?" made everyone sit up and take notice! The answer is "In small pieces".
We would like to thank Fr Doolan for taking care of us in Fr Malcolm's absence and look forward to welcoming him and his wife back to St Paul's in the near future. †