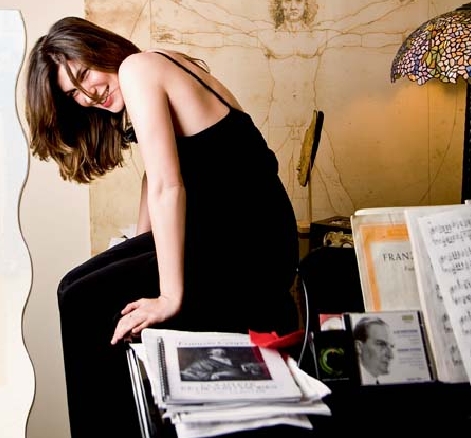 "Andante vs Allegro" by Evgenia Papadimas
Acclaimed Greek pianist Evgenia Papadimas returns to St. Paul's with "Andante vs Allegro" on 20th October at 8:30pm (Philellinon 27 and Amalias Avenue, metro: Syntagma). Organised by specs 'n' arts, the entrance fee is € 12 (students € 10). Tickets are also available online via www.ticketservices.gr, or can be booked by calling 210.723.45.67.
A talented musician, as St. Paul's audiences have reason to know, Evgenia Papadimas will be playing works by Johannes Brahms, Franz Liszt and Sergei Rachmaninoff, chosen to highlight this musical conversation between andante and allegro.
So take advantage of this Musical Moment at St. Paul's and listen to Evgenia Papadimas' performance live without having to travel to London (Leighton House, St. Martin-in-the-Fields or Wigmore Hall), Budapest (Liszt Academy) or Tokyo (Kioi Hall) to be carried away by her playing!