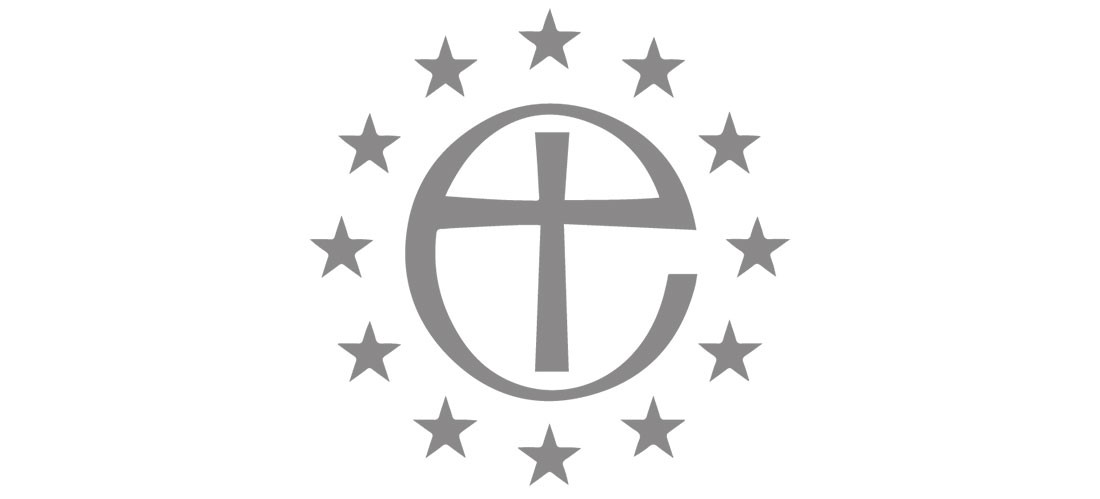 Advent 4, 22nd December 2019: Isaiah 7, 10-16; Matthew 1, 18-end
Revd. Canon Leonard Doolan – St Paul's Athens
'Then gentle Mary meekly bowed her head, 'To me be as it pleaseth God' she said.  'My soul shall laud and magnify his holy name'; most highly favoured lady. Gloria"
These are the words of one of the verses of the lovely Advent hymn we have just sung, 'The angel Gabriel from heaven came'.
It takes us back to earlier in the year, to March 25th, the date on which the church throughout the world celebrates the Annunciation of the Archangel Gabriel to Mary'.
We will stick with Mary's 'yes', as this is the word that perhaps is a wiser word for us on the 4th Sunday of Advent, when we are challenged yet again to allow Christ to be born again within us. Will we say a definite no, or an indifferent no; and indifferent yes or a definite yes? The choice is ours – just as Blessed Mary had a choice. God does not compel us to do anything – he works with our free will, with our consent. Our consent for blessing is as vital as Mary's consent to the message of the Archangel. 'To me be as it pleaseth God, she said'.
This same exercise of choice is offered to Joseph, as we heard in our gospel reading this morning. I wonder how many of us have significant and life-changing dreams that come as 'night messages' from God. Have you noticed how often in the bible, it is in a dream that God communicates with an individual? Joseph seems to be very prone to such significant dreams. It is through his dream that he is reassured about taking Blessed Mary as his wife. Imagine that – in fact, let's imagine that!
Look at the circumstances. In those days the culture around pregnancy was very different to our own. Women went into a 'seclusion' during the main part of their pregnancy, and in some societies even today, this practice still prevails. However, as we know, this was no normal pregnancy. Despite the beauty of these Christmas stories of the Annunciation, and birth of Christ, it was really rather shocking. Mary was betrothed to Joseph – this means a marriage had been planned.
Joseph would have expected Mary not to have had sexual relationships with anyone else before her marriage to him. It would have been shameful to him that she is with child, and even more shameful to her family, who would have to face the judgement of their neighbours  – bad parents those who can't even make sure their daughter behaves like she should.
All of this, and more, Mary would have had to endure, but so also would Joseph. He had determined to put her aside because of the circumstances, and he would have had great fears about continuing his association with this young woman whose apparent lack of morals would drag him down too!
In a dream all is calmed and his heart and mind are changed. He knows he has not had intimate relations with Mary, and he probably knew her well enough, and trusted her well enough, to know that what he receives in the dream is sure and reliable.  To make the point even clearer, the gospel writer associates Joseph's present situation with the words foretold by the great prophet Isaiah, words that he would have known from his holy scriptures, 'Look, the virgin shall conceive and bear a son, and they shall name him Emmanuel' which means 'God with us'.
It is so easy for us to talk of the humility and obedience of Blessed Mary, but we should not forget the humility and obedience of Jospeh, who will later have another dream telling him to take the new born child away to Egypt for his safety, and not to return until the coast was clear.
Mary and Joseph are indeed obedient – but they are neither of them compelled to conform to the angelic messages they receive, for if angels are messengers of God, God does not compel us to do anything against our will even through the ministry of an angel.
As we approach the great solemnity of the Birth of Christ, hanging as we are in Advent 4 on the very precipice of this cosmic event, we have before us just a couple of days to reflect on how we will allow God to dwell in us – to be our Emmanuel. Emmanuel is not just a name, though it is for some people their name, and Emmanuel is not some out of body concept that church theologians have constructed. Emmanuel IS 'God with us', literally God transcends infinity and eternity and lives in the likes of you and me. How radical can this truth get? This is really God, made real, and really in you and me. So long as we give consent of course.
Mary and Joseph represent the model of obedience – freely and willingly conforming to the freedom and the will of God. This is the challenge for you and me right now. There is precious little time left for any dithering and delay. Mary willingly accedes to God's will, Adand immediately her heart is filled with praise. This is the sacred alchemy of humanity and divinity brought together in one, in and through the Christ child.
'Of her, Emmanuel, the Christ was born, in Bethlehem, all on a Christmas morn, and Christian folk throughout the world will ever say, 'most highly favoured lady'. Gloria!