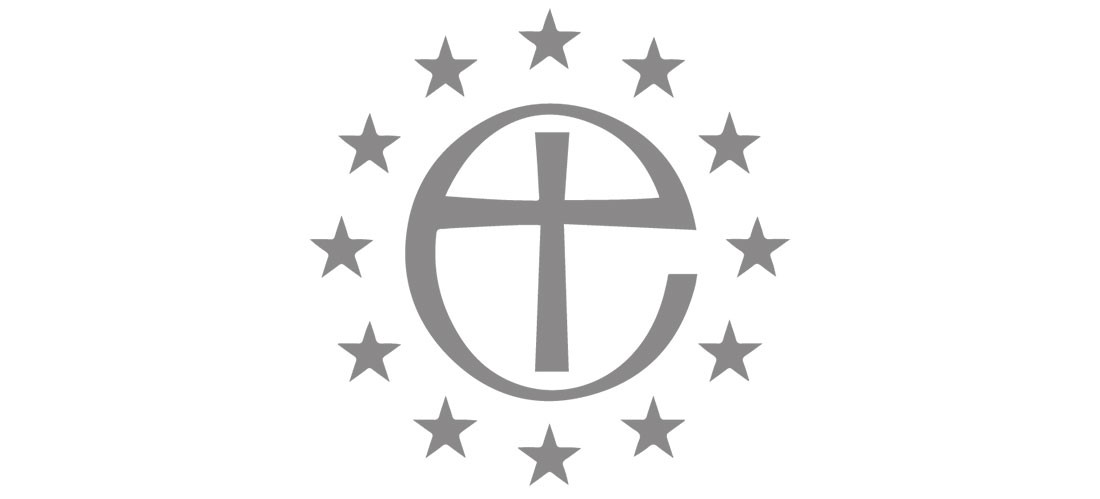 3rd Sunday before Lent 2020: Isaiah 58, 1-9; 1 Cor 2, 1-12; Matt. 5, 13-20.
Canon Leonard Doolan – St Paul's Athens
When I was very young – a long time ago – my father was a coal miner in Ayrshire, in the West of Scotland. Our family has been thinking a lot about him recently as he has been in hospital – nothing too serious, and he is now home – but hospitalization always focuses the minds and concerns of family and friends.
I commend to you also Colin Williams, our lovely former Archdeacon, who immediately on his retirement was diagnosed with prostate cancer, and has just begun his therapy treatment; he is having a hard time, so please keep Colin in your prayers.
Anyway, back to Ayrshire and a very young Leonard Doolan. Every year the pit where my dad worked had an open day when family could visit the coal mine. I remember getting into the lift and travelling down the lift shaft to the coal seam where the coal miners would have dug out the coal to keep our industries going and our houses warm. After a warning the lights were turned out. I recall to this day, that I have never witnessed anything so dark in all my life. Even if you held your hand right in front of your eyes you couldn't see it. Were it not for the fact that this was all part of plan, and after a few seconds the lights were turned on again, it would have been a terrifying experience. Blackness – sheer blackness.
Jesus says, you are the light of the world. A city built on a hill cannot be hid. He didn't just pluck the image out of thin air. If you are ever lucky enough to visit Galilee, and travel out of the main towns around the Sea of Galilee, the mountains all around, some of which are the famous Golan heights, you see in the darkness the glimmering of household lights in the little hill top villages, like a little constellation of stars set not in the sky but on the earth. The image would have been real – an everyday scene for those who were listening to Jesus. Light, and of course salt.
Salt can have a devastating purpose. When the Romans had conquered territory that had been occupied by insurrectionists, they would spread salt all over the farm land. Nothing will grow after that, at least not for a time. Alternatively, salt is also essential for preservation, preserving food. It gets added in an industrial scale to packaged foods so that the shelf life in a supermarket is longer. It was a basic unit of payment for Roman soldiers, such was its value, and gave its name to the word 'salary'. It was a 'commodity' in the days of the British Empire – remember where Ghandi chose his non- violent stand against British rule, the Dharasana Salt Works near Dandi. Salt is essential, as is light.
Jesus tells us that we are to be both of these so that God is glorified through us.
This is quite a challenge – to think that God's glory is to be shown through you and me. There is a temptation for all of us to think that we glorify God in worship. Of course we do – and it is surely in worship that our glorifying of God reaches its climax – God the Creator, being worshipped by those whom he has created, in the form of created bread and wine, made by God's co-Creators. What a glorious synthesis, a unity, enosis, the atonement made possible for us through Christ. However this divine/human action has requirements and consequences. It is not a purely spiritual or esoteric exercise. The bread and wine represent our human work.
The prophet Isaiah, in our first reading, comes to our aid here. We get an insight into the realities, the pragmatism, of this relationship with God.
It is common for religions to have days or seasons of fasting. It is not so strongly observed in the structured practices of the more protestant traditions, but it is not gone altogether. However in some religious traditions it is a strong feature. Perhaps we might think of Ramadan, though here in an Orthodox country we are perhaps more likely to think of the Τεσσαρακοστή, Lent with its pre-practices of charcoal Thursday and Clean Monday, and the eating practices of νηστεία, fasting. Even McDonalds has a 'nisteia' burger, a burger that is compliant with Greek fasting regulations!
Fasting is an essential element of Christian living, and an ancient practice among the most holy of people, but Isaiah gives us the human angle before he gives us the divine. It is a bit like the darkness before the light, or the damage salt can do before we focus on its positive preservative qualities.
After a day of fasting God sees impatience; he sees grouchiness; bad temper, and even hostile behaviour. He also sees those who make proud gestures about their fasting – self-righteousness instead of humility. This is not the fasting God asks of us. It is not acceptable as an offering of faith.
Instead we are to share our bread with the hungry, to house the homeless poor, to cover the naked, to undo the bonds of injustice, then, then 'your light shall break forth like the dawn, and your healing shall spring up quickly; your vindicator shall go before you and the glory of the Lord will be your rearguard.' (Isaiah 58, 8).
What a thought – and surely this is what we anticipate when we worship – that the glory of the Lord will surround us when we are truly faithful to the law of God and the words of the prophets; when we are the light and the salt.
Just before Jesus speaks these words he has delivered his teaching on the Mountain of the Beatitudes; blessed are those who…
I would suggest that when Jesus says he has come to fulfil the law and the prophets it is these laws, laws of compassionate worship of God to which he refers.
In 2 week's time we will begin our Western Lent. Many of us will be thinking about what we will 'give up' for Lent. There will be some Lent bible studies. Churches will provide Lent Programmes. It is all well and good. But the main activity of our Lent should be to open our hearts to the searching of the Holy Spirit. St. Paul speaks beautifully to us about this exercise 'now we have received not the spirit of the world, but the Spirit that is from God' (1Cor 2, 12). I recommend you read this passage at home as part of the preparation for a holy Lent.
So, in a very practical and I hope memorable way, next time, and every time, you add salt into your food, 'You are the salt of the earth', every time you switch on (in Greece they say 'open') the light, or light a candle in church, 'You are the light of the world.'
Jesus says, 'Let your light shine before others, so that they may see your good works and give glory to your Father in heaven.' (Matt. 5, 16)