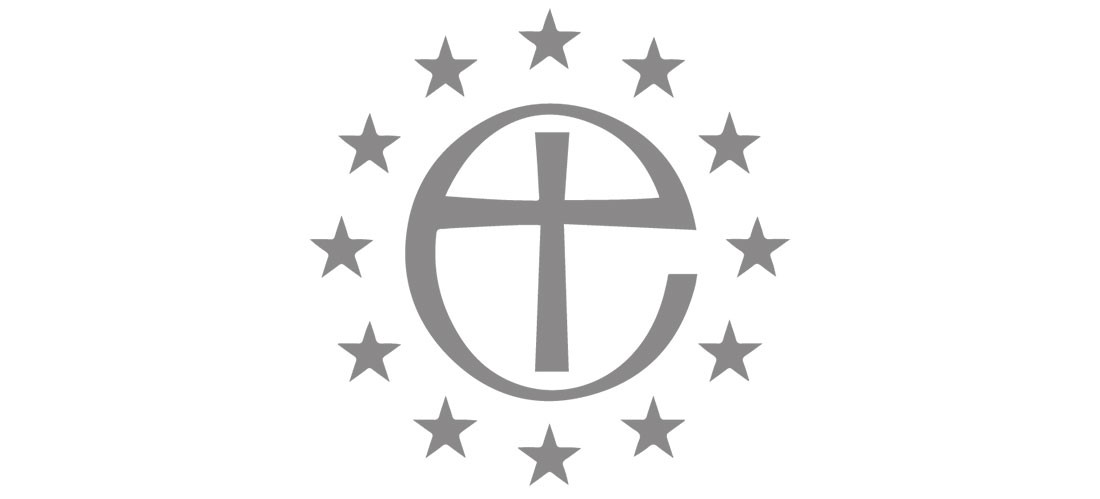 Transfiguration Next Before Lent 2018
Deacon Christine Saccali
I don't know if you have heard of the Malvern Hills in central England? The area is famous for its water as well as its beauty but Malvern is where I come from and where my father's family originated. My dad used to say that the next highest land as you circled the globe on that latitude was the Urals located in the Soviet Union then.
I am very fortunate never to have been called to a flat place as I do love looking up to hills or mountains. When Katia, the co-ordinator and I, travel out to Dilesi, (to the the Apostoli nursery school founded by Archbishop Jeronymus in his home diocese of Thebes, where together we run emotional needs programmes sponsored by this church for children, teachers and parents), driving up we can see the range of Parnitha on one side and later mountains on the island of Evia on the other. Often at this time of year they are shrouded in fog or snow- capped. Full of mystery.
We are wont to say God moves in mysterious ways and today's readings are all about transcendence- that which is outside the realm of usual human experience. We have emerged in the church calendar through the seasons of Christmas and Epiphany, more mystery, and last week we celebrated the feast of Candlemas where the wonderful phrase in the Common Worship liturgy 'we look back to the crib and forward to the cross' is found.
So now the season of Lent lies before us starting on Ash Wednesday this week.  I wonder why at this juncture are  we listening to these readings full of holiness and numinous witnessed by fairly ordinary people of God? We wonder with them and are filled with wonder.
Both the Old Testament and New Testament passages depict encounters, the former between Elijah and Elisha and God and the latter between the disciples Peter, James and John and Jesus yet behind both encounters what is revealed large and loud is the character of God himself, the Holy One.
I wonder where are you in the scenes? Are you in the crowd watching the funeral procession of Elijah, the great prophet and the vision of him being carried to heaven? Can you identify with Elisha who is next in line for God's purposes? Are you hiding from God's glory struck by awe?
I wonder what your feelings are as we ascend the mountain path along with Jesus and the three disciples who are set apart, without knowing at the time of ascent the purpose of the climb? How often in our pilgrimage of life do we glimpse the glory of God or reach the mountain top above the mists and fog of events? How frequently do we have our eyes cast down immersed in ourselves and having taken our eyes off God?
Mark's account of the Transfiguration compared to the other gospel writers', is sandwiched between declarations of Jesus Messiahship by Peter and divinity so the vision of glory shines out of its own inviting us into its mystery. Indeed there is no need for actions or words by Jesus who is joined by Moses and Elijah, central figures to the Jewish faith.  After the dazzling brilliance and clear vision the cloud comes down, out of which the voice of God speaks and what do we hear – familiar words we heard at Jesus baptism  a few weeks ago – " this is my Son, the Beloved; with the added phrase " listen to him." Instead of the earlier phrase "with whom I am well pleased." In the original Greek, "Outos estin o Yios mou o agapitos, akousete autou".
Peter struggles with this bewildering experience despite his earlier confession of faith and also wrestles with his own inadequate human words and an appropriate response to divine endorsement coming up with a completely inappropriate offer to build tabernacles for the three great figures . Deeds not words. It is almost as though God is saying, Peter stop talking start listening to who Jesus really is. Finally the disciples are warned by Jesus not to blab about what they have seen and experienced.
I wonder if this Lent we can try to listen afresh to the journey towards Jerusalem set in the framework of Jesus' earthly and earth ministry, framed and transfigured by God's glory at Baptism and Transfiguration and let it frame  our journey. Are we listening to God in our lives – listening is to make a conscious effort to hear. The challenge is to set time aside and to reflect and do nothing, say nothing but to receive God's word and be sustained by it.
A few weeks ago Fr Leonard talked in a sermon about  looking upwards and how it would be if we started a kind of flash mob experience by standing in Syntagma Square looking upwards expectantly.
I want to close by speaking about Meteora in Northern Greece and a visit my husband and I made in May 2016 not long before I was to be ordained. We hadn't been back since our honeymoon and that is quite a few years ago! As we approached those awesome pinnacles of rocks rising out of the ground on which monasteries are perched in the most amazing way, the weather was most unseasonable and un-Greek like leaving the rocks shrouded in fog and even more mysterious than usual. The very name 'Meteora' means hanging in the air, suspended, between heaven and earth, the so called thin places where God is to be found. The Greek word for hammock, 'aiora' comes from the same etymological root. We need to hang in the balance to be able to get glimpses of God while still keeping our feet on the ground and listening out for the Holy Spirit. Our mountaintop experiences are what can sustain us in our faith, life and the ups and downs of everyday living.
Let us pray: Finding God at the top of the mountain is not so very surprising. Mountains are bigger than we are; they put things into perspective, lift us above the humdrum, remove us from what is routine. Mountains are never trivial they take our breath away.
AMEN